Those who have read my bio on the blog or knows me really well would know how big of a part food plays in my life – not just in filling up my tummy, but in unearthing so many wonderful memories and emotions of my childhood days. Living away from home probably made me a sentimental fool, who longs to re-live the times that I had with the most important people in my life – my family.
The recipe for these ribbon sandwiches that I am sharing today too has its roots in my childhood and I bet is a memory almost any Sri Lankan would be able to fondly recall – kid's birthday parties! Unlike our generation, back in the day, food for birthday parties were rarely (if not never) catered; every single morsel of those amazing food were hand made by the loving moms, aunts, grandmas and little kids like myself who wanted to be useful in the kitchen.
I recall parties at my maternal aunt's house for which the entire family would gather from morning till evening, preparing the most delicious little canapés and decorating the house and preparing games and goodie bags. I am sometimes surprised by how vividly I still remember each and everyone of those times and I really wish more of our generation would attempt to keep such traditions alive.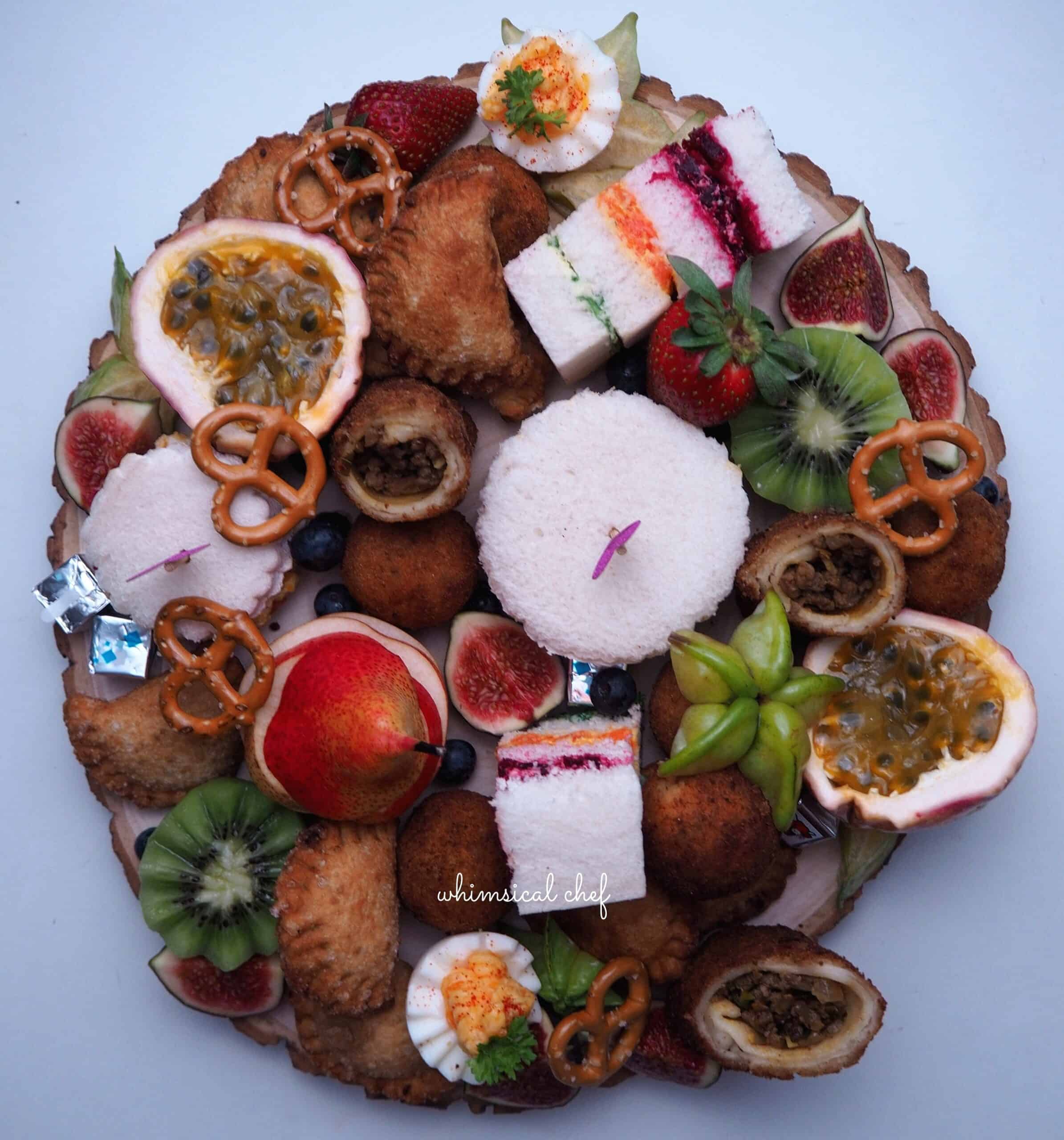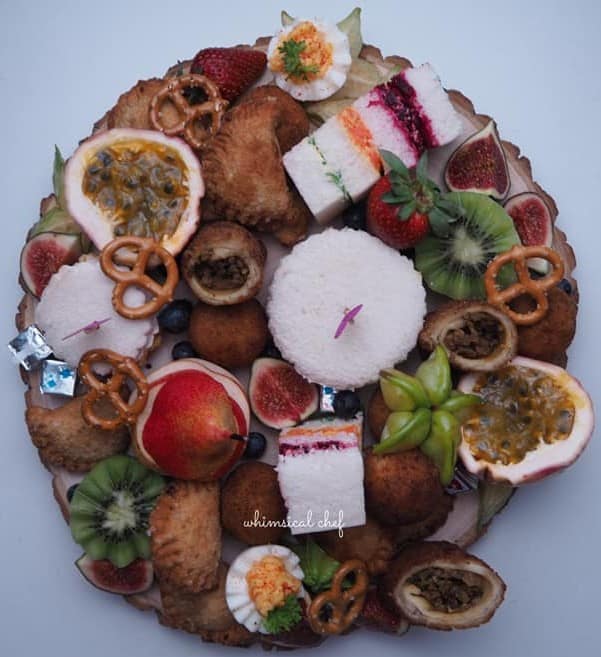 Above is a Sri Lankan snack platter I did for my own birthday a couple of years ago. I will do a series of posts with different Sri Lankan party snacks featured above, as a tribute to those happy memories. For now, let me start off by doing a post on ribbon/ rainbow sandwich.
This is a really easy recipe and the only hard thing is to wait for the beetroots to boil. If you have a pressure cooker, I strongly recommend to use it.
This recipe is a perfect way to feed carrots, beets and greens to fussy little kids because the sandwich looks too beautiful not to eat.
Ingredients:
2 x medium boiled carrots
1 x small boiled beetroots
3 x Chopped green chilies
Handful of hopped parsley
Softened butter
Cheese
Mustard cream
Salt and Pepper
12 slices of white bread
Method:
Grate the boiled carrots and mix it with 1/3 of the butter and cheese. Season with salt and pepper and set aside.
Do the same with the boiled beetroot. Make sure you boil the beet until it's really well cooked so it is easy to grate and gives a smoother texture.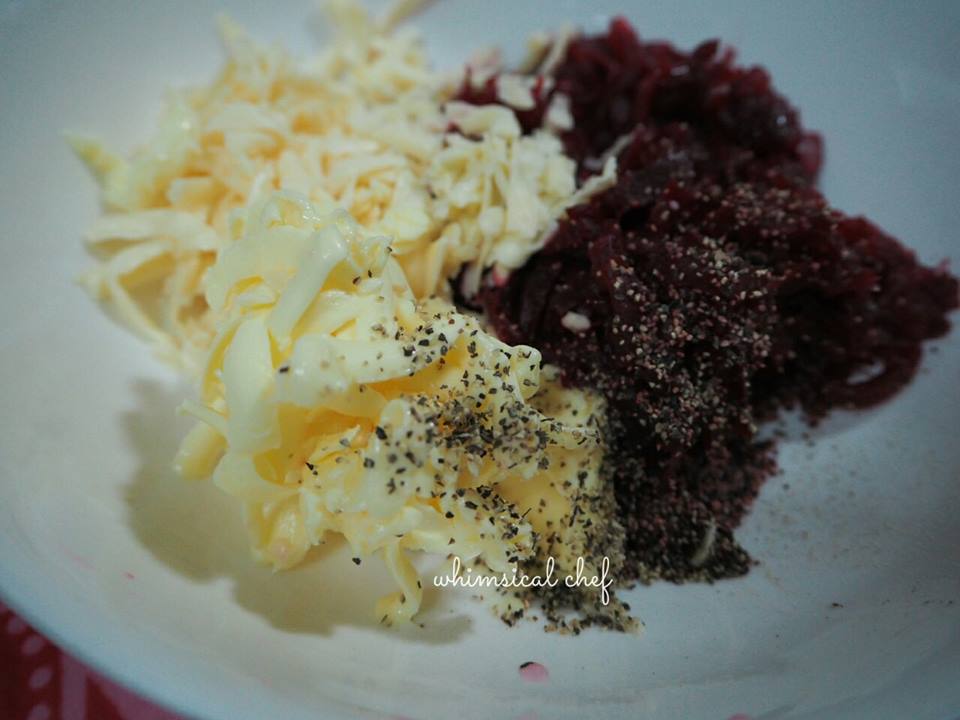 Lastly, mix in chopped green chilies (de-seeded) with a handful of chopped parsley leaves (or salad leaves), a teaspoon of mustard paste with the remaining butter and cheese. You could also use cream cheese for this layer as it will help the rather coarse parsley and green chilies to blend into a smoother paste.
After making the individual pastes, I usually place them in the fridge for about 15 mins so that it will cool down a bit and become more spreadable on the bread. But if you are running out of time you could just go ahead.
You will need four slices of bread to make one sandwich. Apply a layer of carrot paste to one slice of bread, beetroot to the next and a layer of parsley to the third slice and lastly top with a slice of plain bread to make it into a sandwich.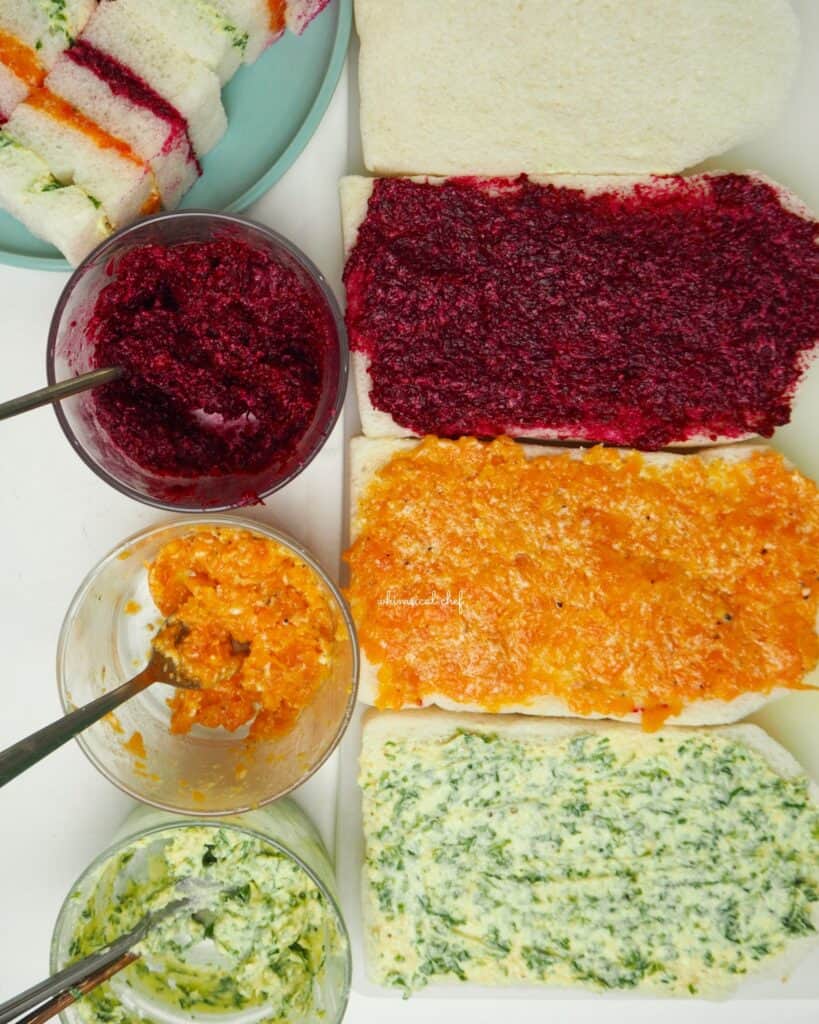 Once you have assembled the sandwich, I would strongly advise to place these in the fridge for a while before cutting them so the the fillings and colors won't smear all over.
If you are using bread with crusts, gently slices off the crust on all four slides to reveal a beautifully layered sandwich. Remember to wipe the knife with a kitchen towel after each stroke to ensure the colors won't smear and mix too much.
Lastly, slice them into triangles or squares of preferred size and serve!
You can prep these early and cover with a damp cloth or cling film and leave in the fridge for a good 2-3 hours.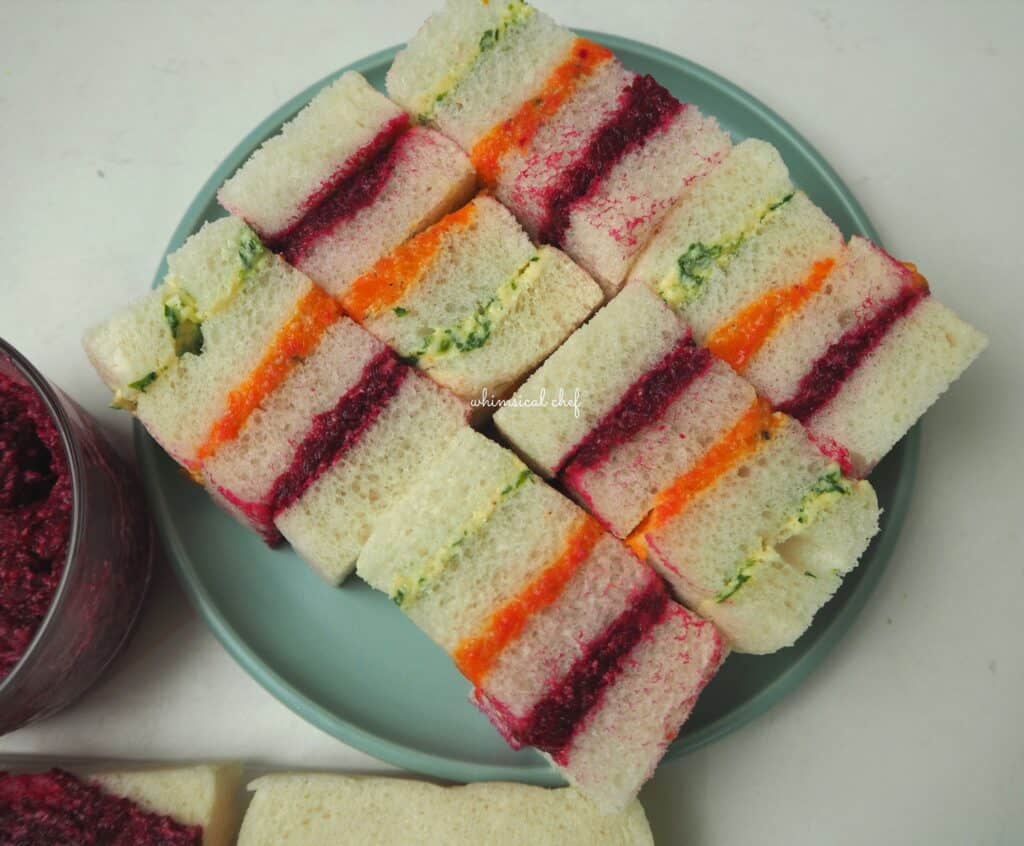 Tip: If you forgot to leave the butter out to soften, you could always grate the butter using a grater just how you would do with cheese. It will help soften the butter in no time!
Do follow me on Instagram if you'd like to follow my daily foodie adventures.